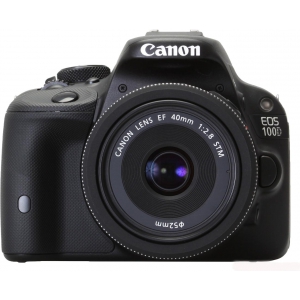 Add my opinion

I have it (0)

I had it (0)

I want it (1)
Side view
Top view
A question or a problem on the Canon EOS Rebel SL1? Create a discussion and our team will answer you!
Key points
Minimum shutter speed
30 s
Display resolution
1040000 px
Weak points
Viewfinder coverage (Viewfinder)
95 %
Comparison tests
Here is a list of comparison tests available between the Canon EOS Rebel SL1 and others digital cameras.

Canon EOS Rebel SL1