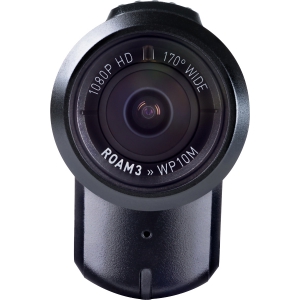 Field of view (max)

170 °

Video resolution (60 fps)

1280x720 pixels
Add my opinion

I have it (0)

I had it (0)

I want it (0)
Side view
A question or a problem on the Contour Roam 3? Create a discussion and our team will answer you!
Key points
Waterproof (without case) (Waterproof)
10 m
Included (Memory card)
Yes
Comparison tests
Here is a list of comparison tests available between the Contour Roam 3 and others action cameras.

Contour Roam 3

Contour Roam 3

Contour Roam 3

Contour Roam 3