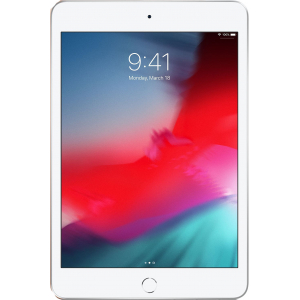 Processor frequency

2.5 GHz
Add my opinion

I have it (0)

I had it (0)

I want it (0)
Our opinion
It's difficult to find your way around the tablet range, which is no longer necessarily the brand's flagship product. However, the iPad Air is entitled to a new iteration, which aims to confirm the quality of this tablet, which has long embodied the high-end of these products.

When you get started, the similarity between this iPad Air 3 and... the iPad Pro, first generation, is striking. This has the disappointing effect of making the edges of the screen reappear very pronounced, with an identification by fingerprint reader that had been replaced on the other iPads by a facial identification. The grip is very good, thanks to the weight which is very well distributed, and moreover very controlled. However, it is not pleasant to see the return of the proprietary Lightning port to recharge it, nor that the only compatible stylus is the one of the old iPad Pro generation: so leave out the new and efficient styli!

The 10.5-inch screen is once again a success for Apple. If the 120 Hz frequency that helps comfort is not present, the proposed display is at the right level. Well defined (2224 by 1668 pixels), the slab benefits from a good contrast level and a very well controlled brightness. There is just the colour rendering that is recessed, without being too disappointing: you just have to deal with colours that are a little too warm compared to normal.

The good surprise is that Apple has kept the headphone plug on this iPad Air 3, and that it is very correct, with good power and precision, despite a small lack of dynamism. On the other hand, both speakers may sometimes be a little difficult, especially at high volume.

The power of this tablet is quite sufficient to perform all the tasks entrusted to it with almost no worries: you really have to launch demanding games or applications to see the slightest slowdown.

If the photo is obviously not what you expect a tablet to stand out on, the functionality is obviously present on this iPad Air 3, without being very successful because without the last lens installed on the iPad Pro for example. If the rendering is natural, there is both smoothing and electronic noise, so nothing very attractive in the end. In the dark, the photos are very affected by the noise, much more exacerbated. As for the front camera, it will be used more efficiently for a videoconference session.

In autonomy, Apple's promise, the same one it has been keeping for years, is being kept. The ten hours of use is achieved without any major problems, which remains in the standard without any particular brilliance either.
Review of the Apple iPad Air 3 done by Julien Hany the 2019/05/14
A question or a problem on the Apple iPad Air 3? Create a discussion and our team will answer you!
Key points
Processor frequency
2.5 GHz
Internal storage (Version 256GB / 3GB RAM)
256 GB
Video resolution (Camera)
1080 p
Photo resolution (Camera)
8 MP
Photo resolution (Front camera)
7 MP
Resistance : Ingress Protection
Yes