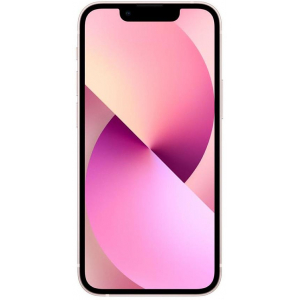 Processor frequency

3.22 GHz
Add my opinion

I have it (0)

I had it (0)

I want it (0)
Our opinion
By the way, Apple doesn't forget about people who don't have big hands, or just don't want to have an imposing phone, all without making concessions on power or features. This is the promise, kept, of this iPhone 13 mini.

In terms of design, it's hard to tell the difference with the Mini version of the iPhone 12. If the photo block is slightly different and new colors are offered, for the rest only its slightly greater thickness is felt, and a few grams more on the scale but nothing very striking. The level of finish is still impeccable and the smartphone is waterproof and solid. On the other hand, there is still no USB-c port to charge it (still Lightning) and the charger is not included.

The very reasonable screen size (5.4 inches diagonal) does not benefit from a refresh rate above the classic 60 Hz. For the rest, there is nothing to complain about the screen of the iPhone 13 Mini, perfectly calibrated by Apple for a respect of the colors, the brightness is always perfect, avoiding reflections in full sun, and the contrast is infinite. The only regret is the absence of a screen refresh rate higher than 60 Hz, which has become the standard and brings a real comfort.

The power is there, and it is almost impossible to put this iPhone 13 mini to shame, equipped with a very high quality chip, which accepts all tasks without ever faltering and runs games in the best possible conditions. This is also the work of Apple to optimize the performance of its devices.

Two twelve-megapixel photo sensors, a classic wide-angle and another ultra-wide angle are there to cover the photo part. We can criticize the shots a certain coldness, but there is a lot of detail, a perfect homogeneity or almost on the whole image, and this rendering keeps its quality in the dark, without too much digital noise. The iPhone 13 Mini also offers a very good night mode, it is clean and without excessive smoothing. The ultra-wide-angle sensor does well, but would have deserved a stronger accentuation to keep a little more detail: if the darkness hurts the rendering, this smartphone does as well as possible. For video, portraits or selfies, Apple provides excellent results as expected.

For charging, you will have to use an old charger, none being provided. Charging is rather slow, but good point, Apple's latest generation mini phone proves to be very enduring, still thanks to a nice software and hardware optimization.
Review of the Apple iPhone 13 mini done by Julien Hany the 2022/02/28
A question or a problem on the Apple iPhone 13 mini? Create a discussion and our team will answer you!
Key points
Photo resolution (Front camera)
12 MP
Processor frequency
3.22 GHz
Internal storage (Version 512GB 4GB RAM, Dual Sim)
512 GB
Weak points
Battery life on stand by
17 h